DON'T F

ORGET TO RSVP!!!
Meetings begin at 6:30 p.m. with registration and wine reception, promptly followed by dinner and presentation at 7:00 p.m.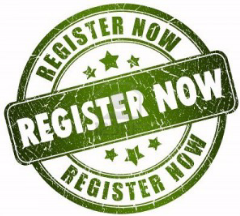 Mark your calendar for the upcoming 2020-2021 HS

O meetings. Refer back for updates. All meetings begin at 6:30 p.m. unless noted

.
Thursday, October 15, 2020
Peter-John Wormald, MD, FAHMS, FRACS, FCS(SA), FRCS(Ed), MBCh

B
Chairman, Otolaryngology Head and Neck Surgery
The University of Adelaide
Thursday, November

19,

2020
"Preventing the Next Pandemic Vaccine Diplomacy in a Time of Anti Science"
Peter Hotez , MD
Dean, National School of Tropical Medicine
Professor, Pediatrics and Molecular Virology & Microbiology, Baylor College of Medicine
Director, Texas Children's Center for Vaccine Development
Thursday, February 25, 2021
The Sleep Symposium
Moderator: B. Tucker Woodson, M
D
Director, Sleep Disorders Program
Clinical Professor, Sleep Disorders Program
Froedtert Hospital/Medical College of Wisconsin
Presentations featuring the latest technologies from:
Mary Frances Musso, DO
Assistant Professor Pediatric Otolaryngology-
Head & Neck Surgery, Baylor College of Medicine
Associate Chief Surgical Officer,
Texas Children's Hospital West Campus
Surgical Sleep Director, Texas Children's Hospital
Sponsor: Inspire Medical Systems
Speaker: Jordan Weiner, MD
Valley ENT
Sponsor: Airlift
Speaker: M. Boyd Gillespie, MD, MSc, FACS
Chair, Department of Otolaryngology –
Head and Neck Surgery
University of Tennessee Health Science Center
+++
Thursday, April 15, 2021
"Progress and the Perplexing Predicament of
Managing HPV-associated Oropharynx Cancer in 2021 "
Chris Holsinger, MD
Professor and Chief, Head and Neck Surgery
Department of Otolaryngology, School of Medicine
Stanford University, Palo Alto, VA
+++